Travel list, pad 25 pages
Regular price
€8,95
Sale price
€7,00
Unit price
per
Sale
Sold out
This Travel List will be your ideal ally when planning all your next trips. Organize your luggage by categories to make sure you don't leave anything behind. Use the checklist squares to "tick" each item once you put it in the suitcase. There is also a column for tasks to be done, as well as an extra box for notes.
Since it has 25 pages, you can use this pad on several consecutive trips (not just for the summer!) or even share it with several members of your family so that each one organizes their little suitcase.
I keep all my lists and go to them in the future to plan new trips ( What did I take to the Interrail that year, that I was super well prepared and there was nothing missing or left over? ) and also on the way back from each trip to see if I take everything I brought .
- 25 pages A5 size page ( 14.8 × 21 cm)
- Glued from above (you can tear the sheets if you wish)
- 80g matte paper, printed on one side in high quality.
- For all ages.
Share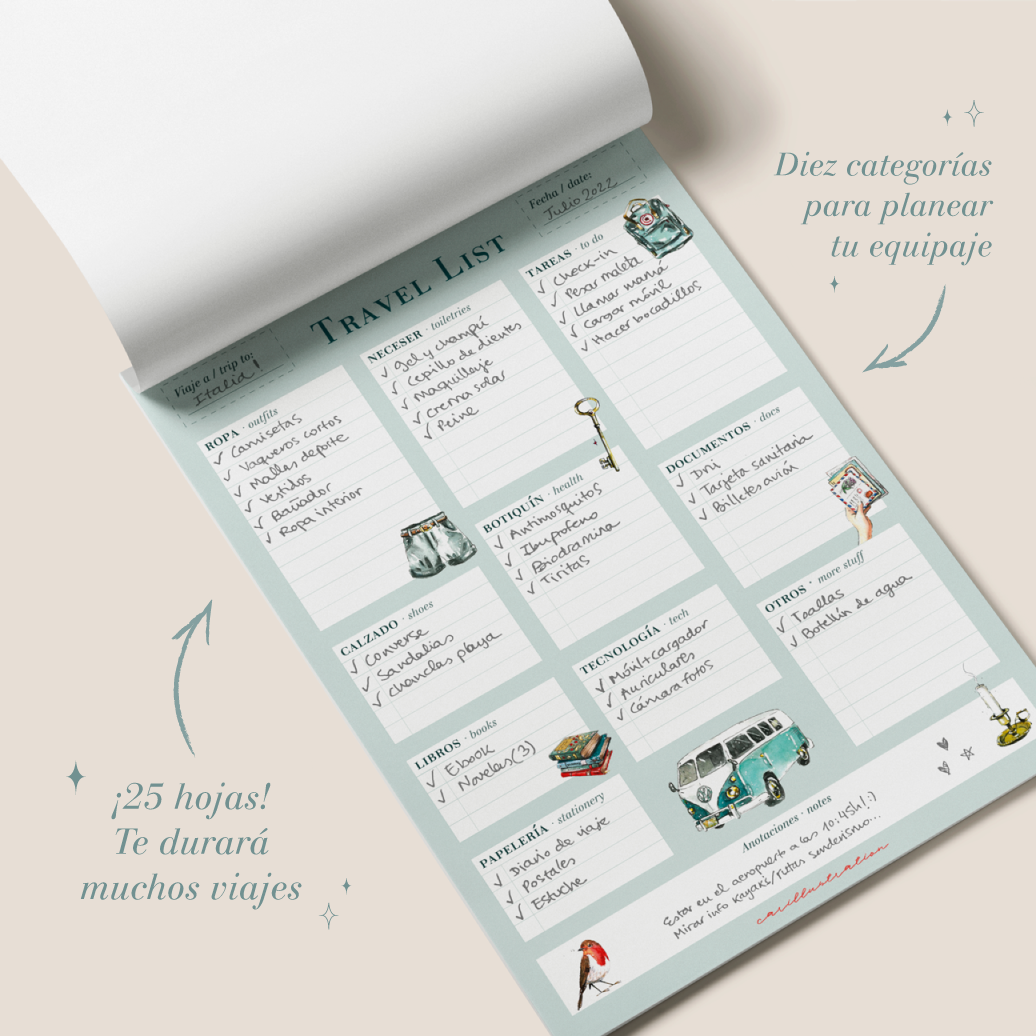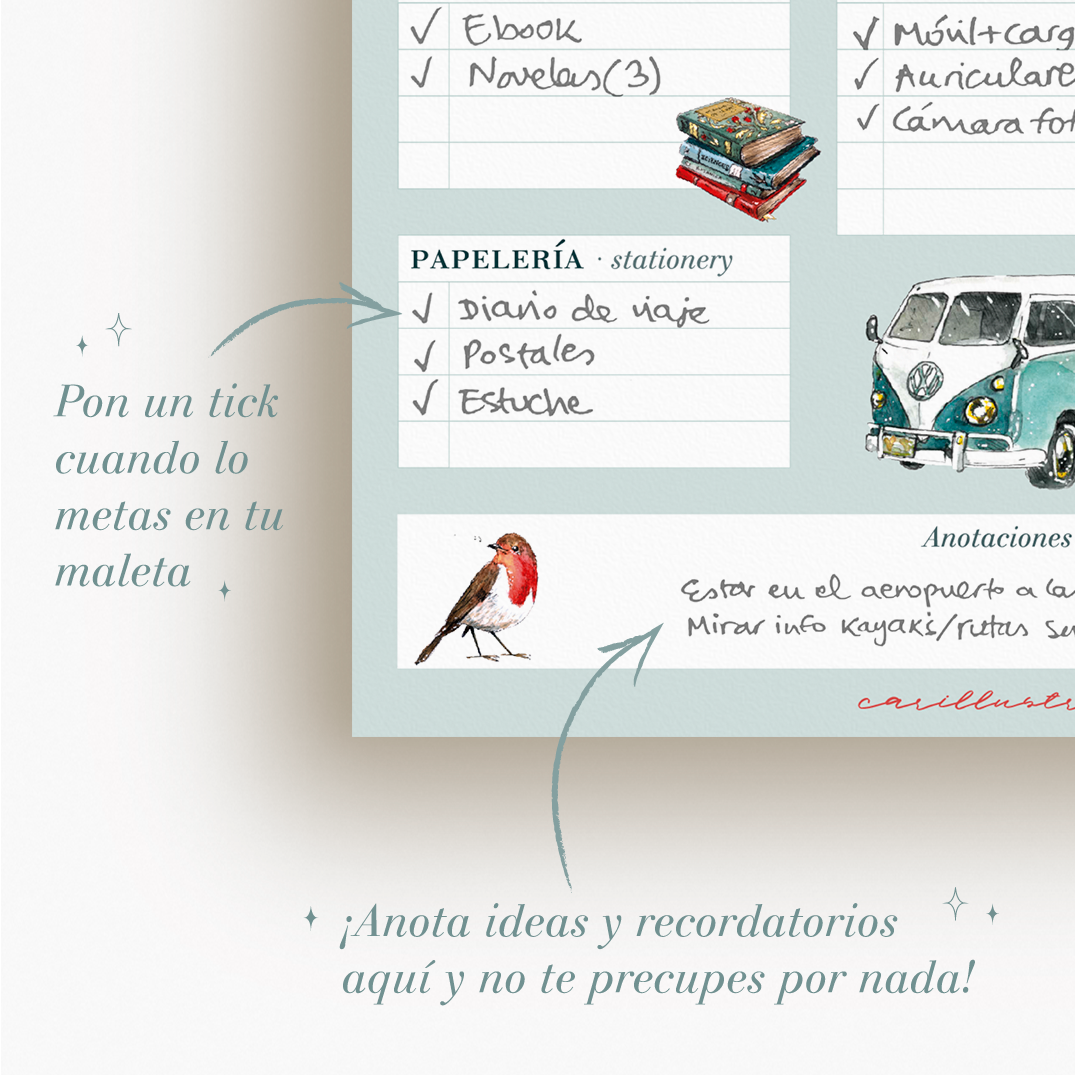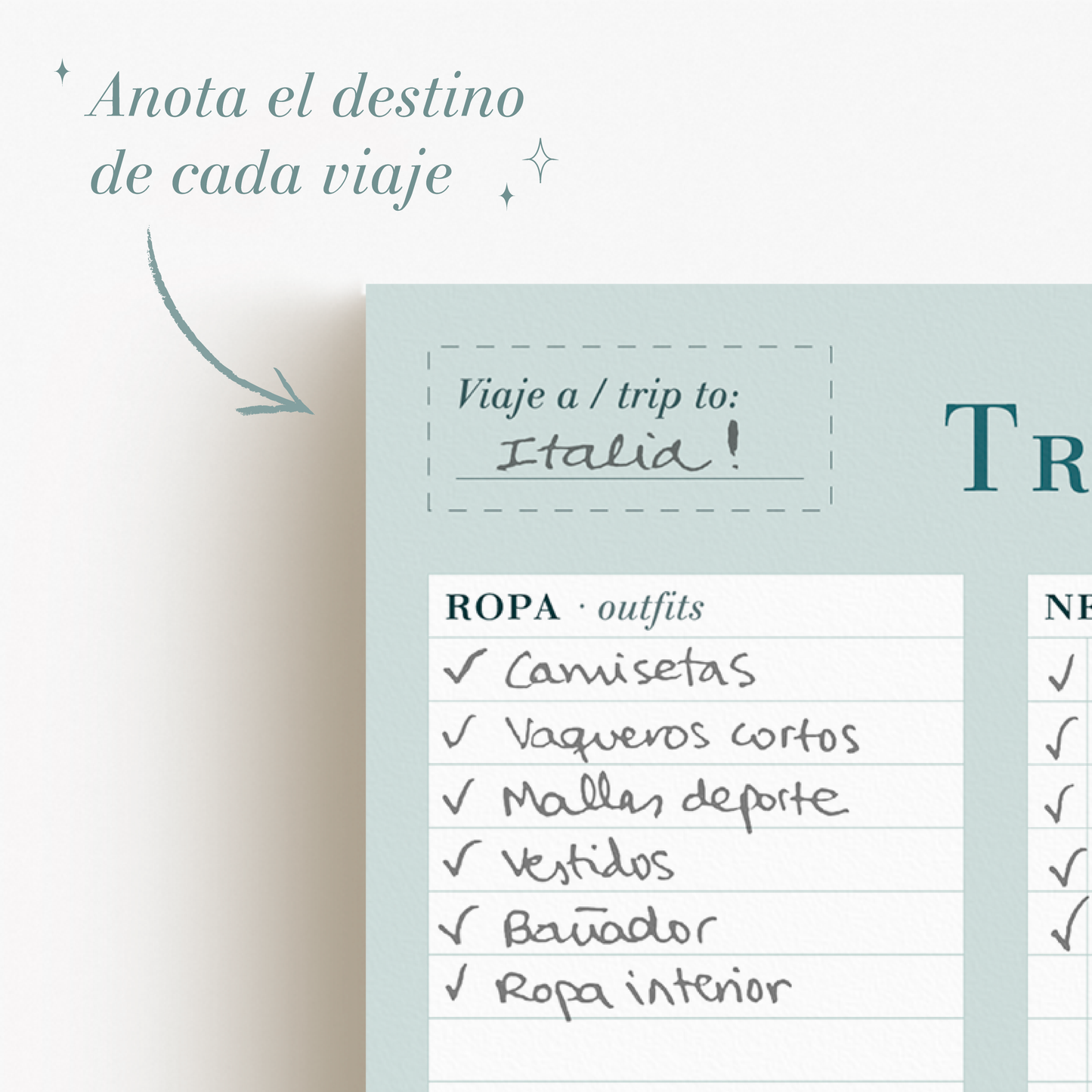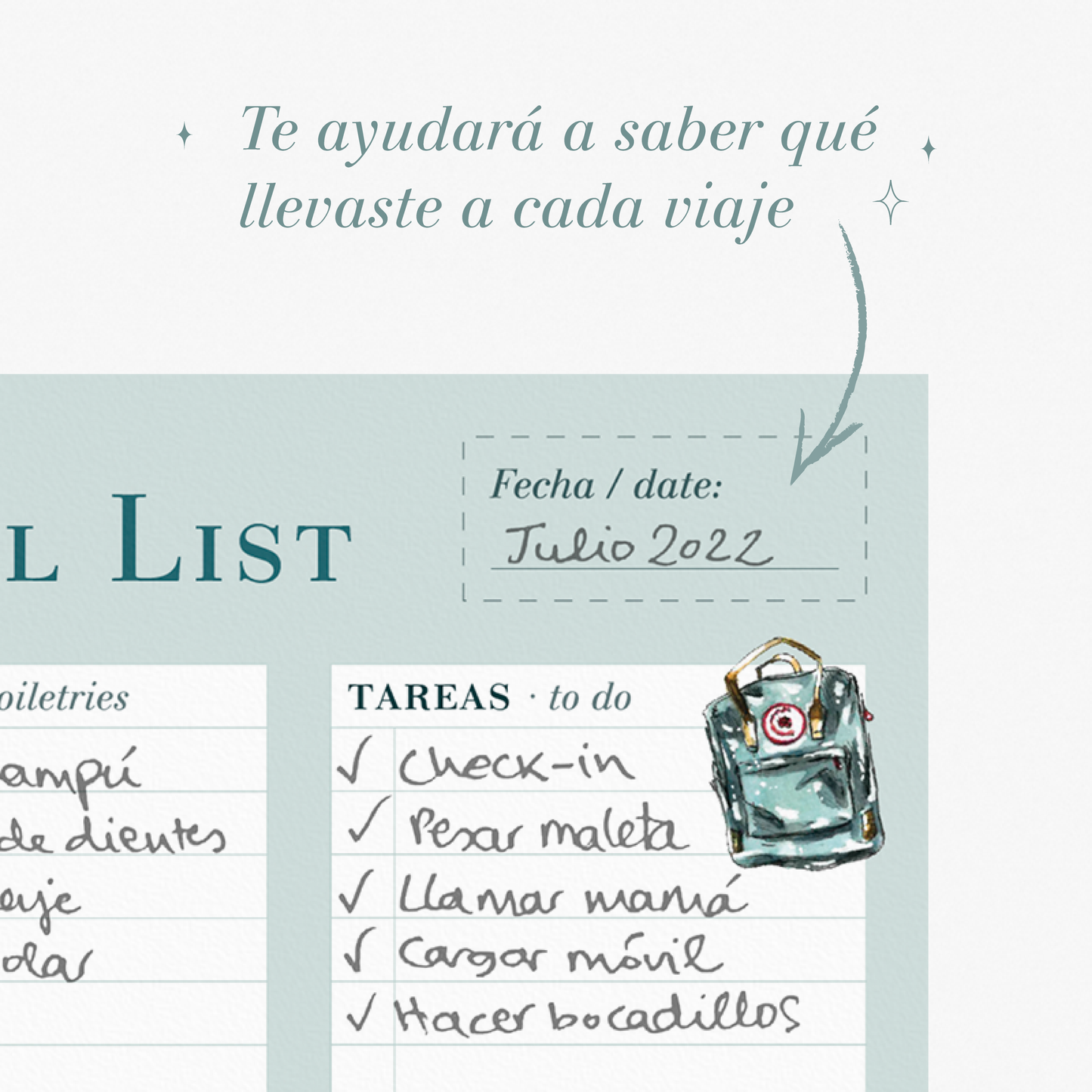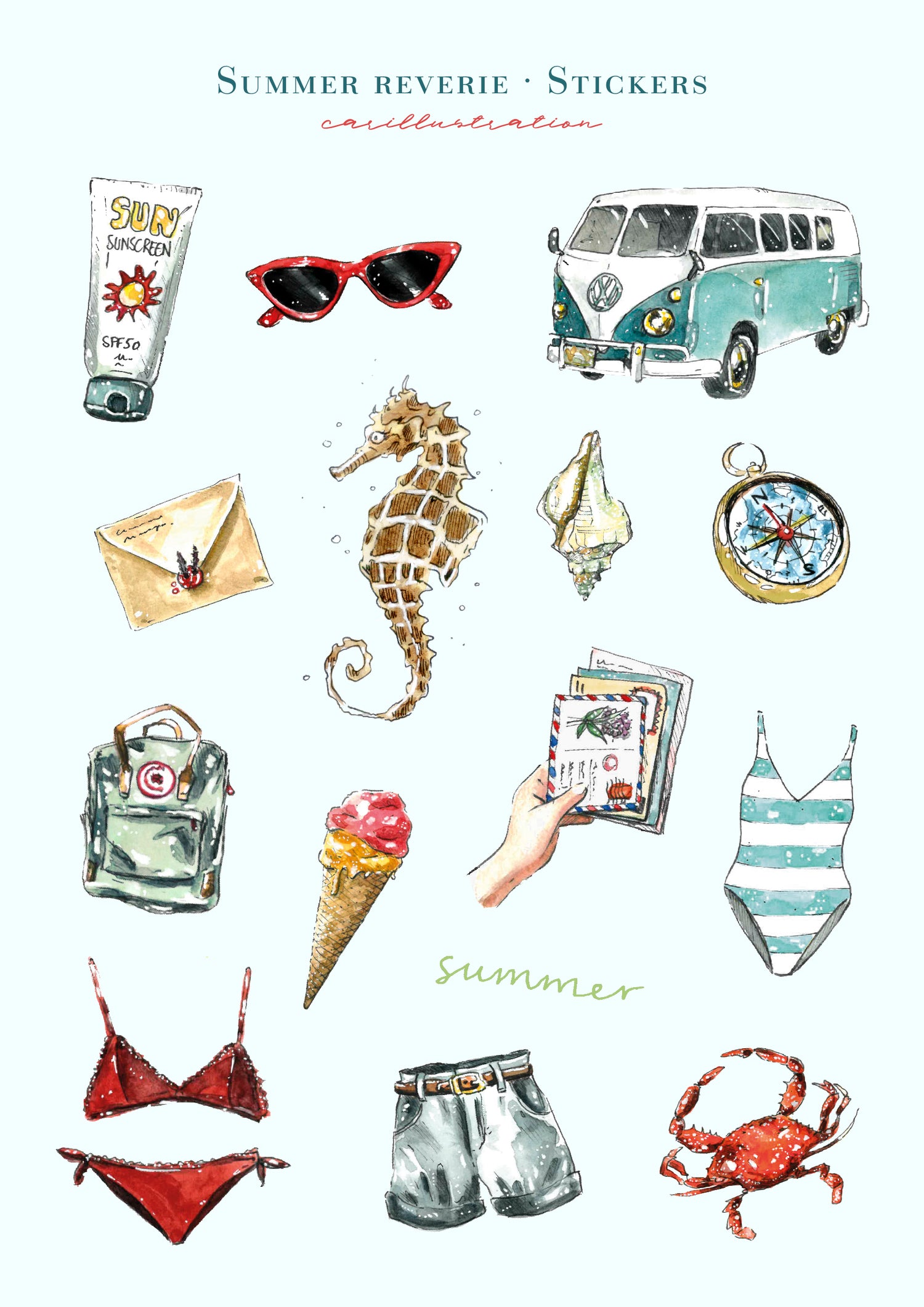 Before it disappears...
This product belongs to the "Summer Reverie" Limited Collection. It is a temporary summer collection.
These products, once sold out, will not exist again.
See complete collection