Print Inner Home
Regular price
Sale price
€14,95
Unit price
per
Sale
Sold out
Print of "Protect you Inner Home", an illustration that talks about the importance of taking care of our mind and soul (our inner home), and protect it as the precious treasure it is.
Agueda is the name of this white-haired girl full of wisdom and inner peace.
Pssst! You have a little surprise... Scroll down this page to discover the story behind this illustration.
Size and characteristics

A4 size (21 x 29.7 cm)
Semi-matte paper, 350g
Printed with white perimeter margin of approx. 1.5cm
Frame not included!
Share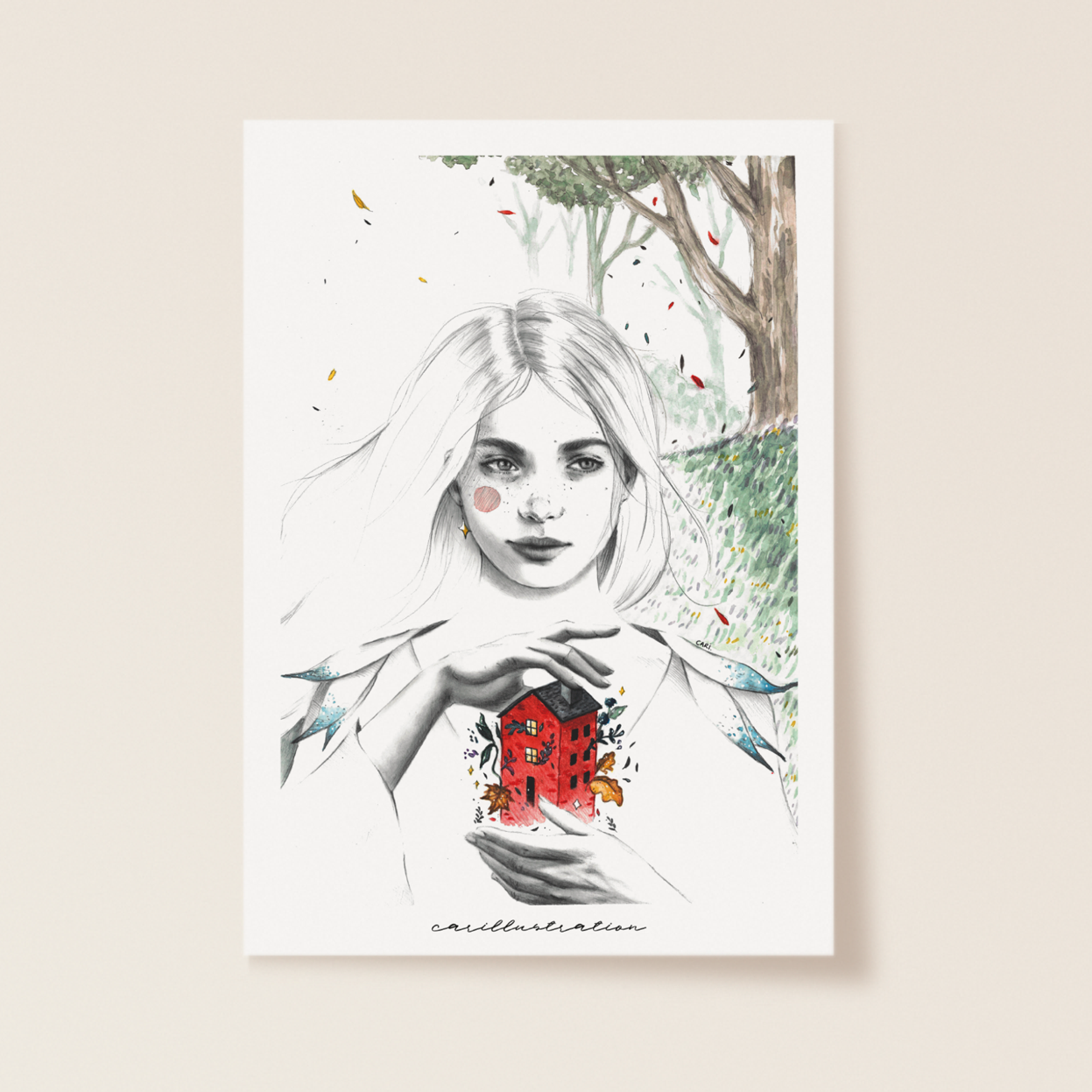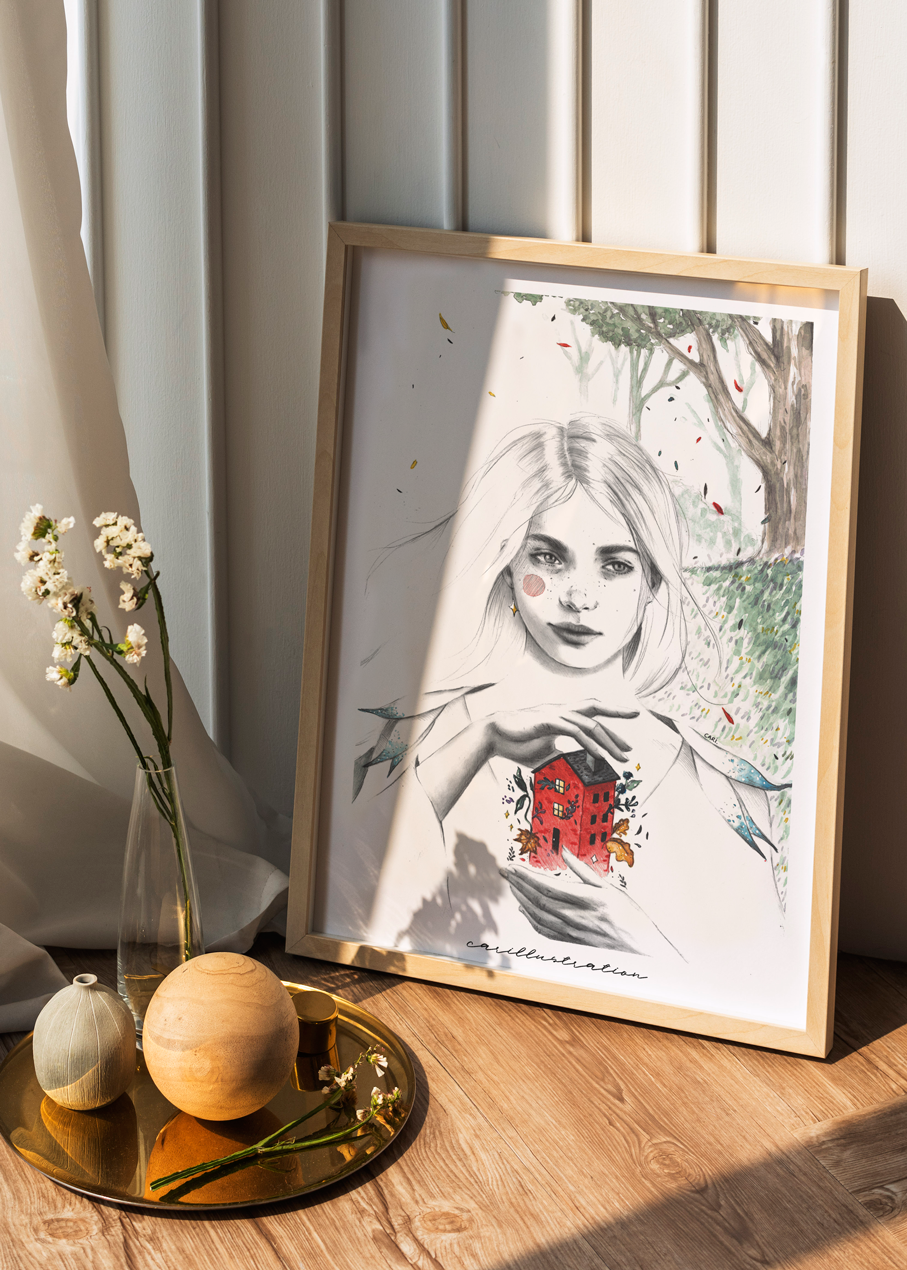 If this illustration were a text...
Scroll down to learn more about the history of this illustration.

PROTECT YOUR INNER HOME

- Remember this -Agueda said with the most peaceful voice I have ever heard-, we all have an inner house that we must take care of, protect, love. We often ignore the fact that our minds and spirits are fueled by what we think, see, hear, feel, believe, and create. That inner house is at the height of the heart and breathes through it. Do you plan to fill it with flowers, make it a beautiful place? Or do you plan to abandon it to its fate, leaving it to be filled with dust and cobwebs? How you maintain your interior says a lot about the person you are.

- How do I maintain it? - I asked with a tremulous voice. The serene and wise face of the colorless girl seemed unreal to me.

- In the same way that you would take care of a legendary object that should last for all eternity, as if it should be remembered with admiration until after your death.

- Is it about trying not to break? - I managed to say.

- No. It's much more than that. It's about making it the most beautiful place in the world, both for yourself and for all the well-intentioned guests who enter it. Your inner home is nourished by what you bring to it; you must gather inspiration so that there is always firewood, manage your peace, meet people who contribute to you, laugh often, create to leave it better than you found it, clean it of other people's opinions, kick the insects out of the garden, open yourself to new ideas and see world

- If I go on a trip... with whom do I leave the house? - I asked worried.

- The house is yours, and it will go with you wherever you go, no matter how far away it is. This part is very important. You can never run away from a house like this, so you better be comfortable in it. Águeda took a small blue vial out of her cloak and placed it in my hand. Take this ointment, it is to polish the windows of your house to always see clearly.

- A magic ointment? As it is called?

- It's called Creativity. Applying it well, it helps you see the beauty of all things where others do not see."

(Car illustration © All rights reserved)