Print Juniper
Regular price
Sale price
€14,95
Unit price
per
Sale
Sold out
Print of "Juniper", a magical illustration, colorful and full of personality. The witch Juniper is wise and teaches us to live in a different way, without fear, in our own way and no matter what others think.
Juniper is the name of this white-haired girl of great character and intense look.
Pssst! You have a little surprise... Scroll down this page to discover the story behind this illustration.
Size and characteristics

A4 size (21 x 29.7 cm)
Semi-matte paper, 350g
Printed with white perimeter margin of approx. 1.5cm
Frame not included!
Share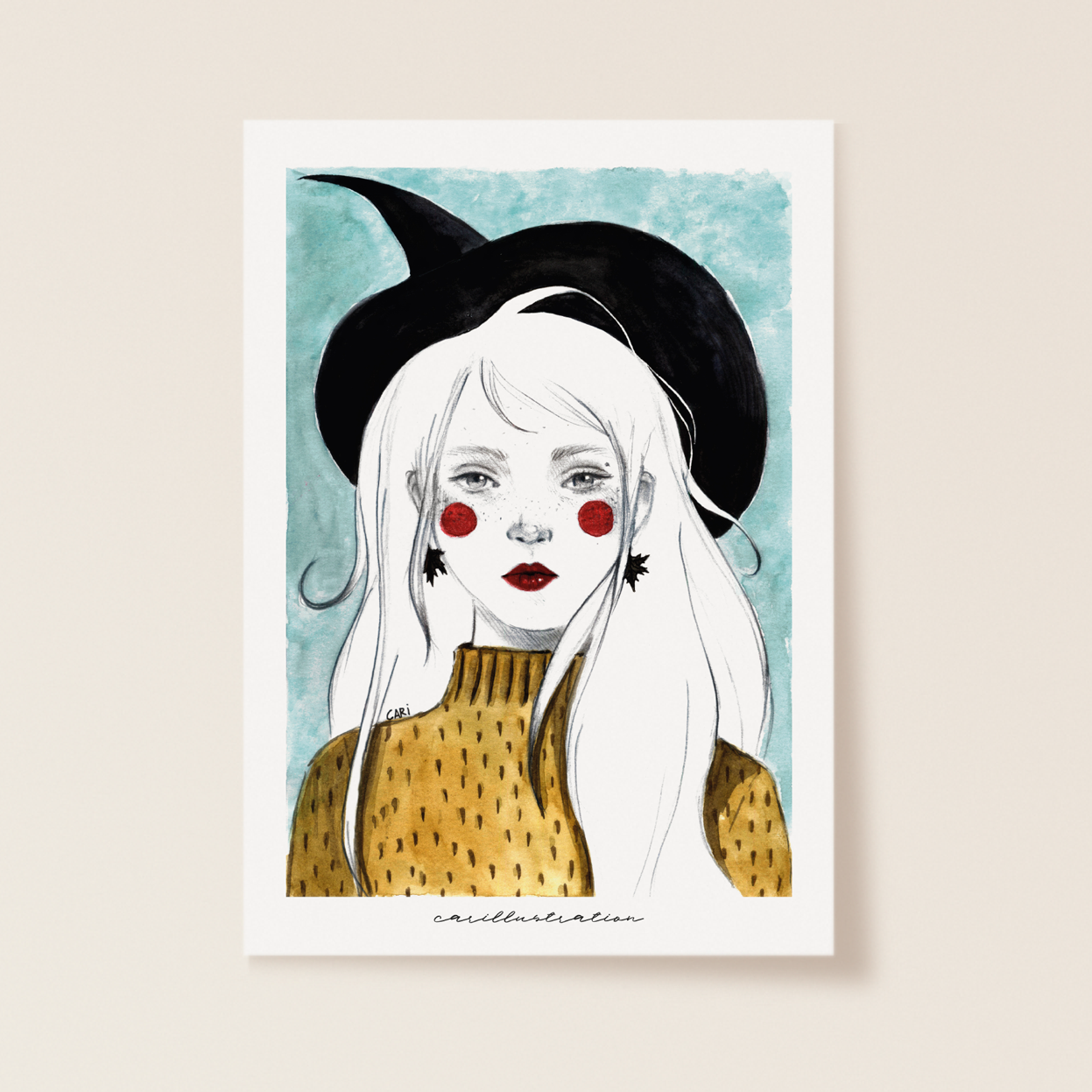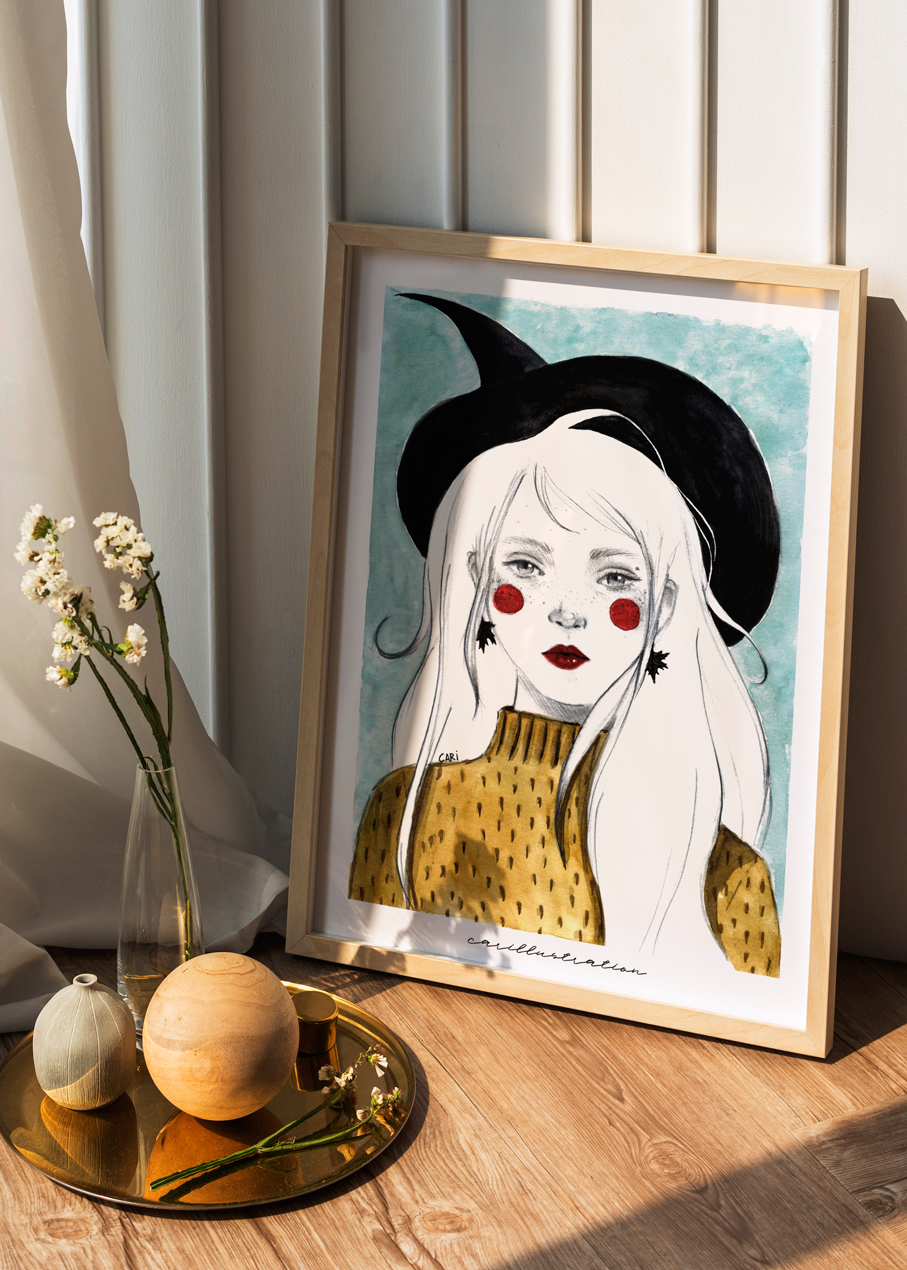 If this illustration were a text...
Scroll down to learn more about the history of this illustration.

JUNIPER

She was a peculiar being, like so many others who usually live hidden between the pages of books.

He had albino hair, as if made of snow; when she braided it it seemed to be made of fine silvery strands of light. It was crystalline, loose and fine as mist.

His gaze was piercing as a moonless night, but it was not aggressive. He simply knew how to look at people as if unraveling the mystery of their essence; he looked at them and instantly understood their nature, what they were, what they feared, what they kept within themselves.

She lived in a strange house where it was always autumn and where the wind always blew. A house that no one ever entered.

Why? You would be surprised how unaccustomed we are to seeing the world in motion; we move, we are in a hurry, we travel, but nature in constant change scares us and we need to fill the silence so as not to listen to what the objects have to tell us.

Instead, Juniper La Bruja lived differently. She was "the one who watches quietly". She kept all that energy and stored it inside her, as if using it for fuel. He thought the words but didn't feel the need to say them. It moved with the wind, but never against it. He was not afraid of lightning in the meadow, storm at sea, or falling into the void.

That gave him a power difficult to assimilate.




(Car illustration © All rights reserved)