Print Koi
Regular price
Sale price
€14,95
Unit price
per
Sale
Sold out
Print of "Koi", an illustration that talks about resilience as a capacity to face adversity.
Kimonos, the rising sun, geishas, tents, the Great Wave of Kanagawa... A tribute to the lovers of Japanese culture.

Pssst! You have a little surprise... Scroll down this page to discover the story behind this illustration.
Size and characteristics

A4 size (21 x 29.7 cm)
Semi-matte paper, 350g
Printed with white perimeter margin of approx. 1.5cm
Frame not included!
Share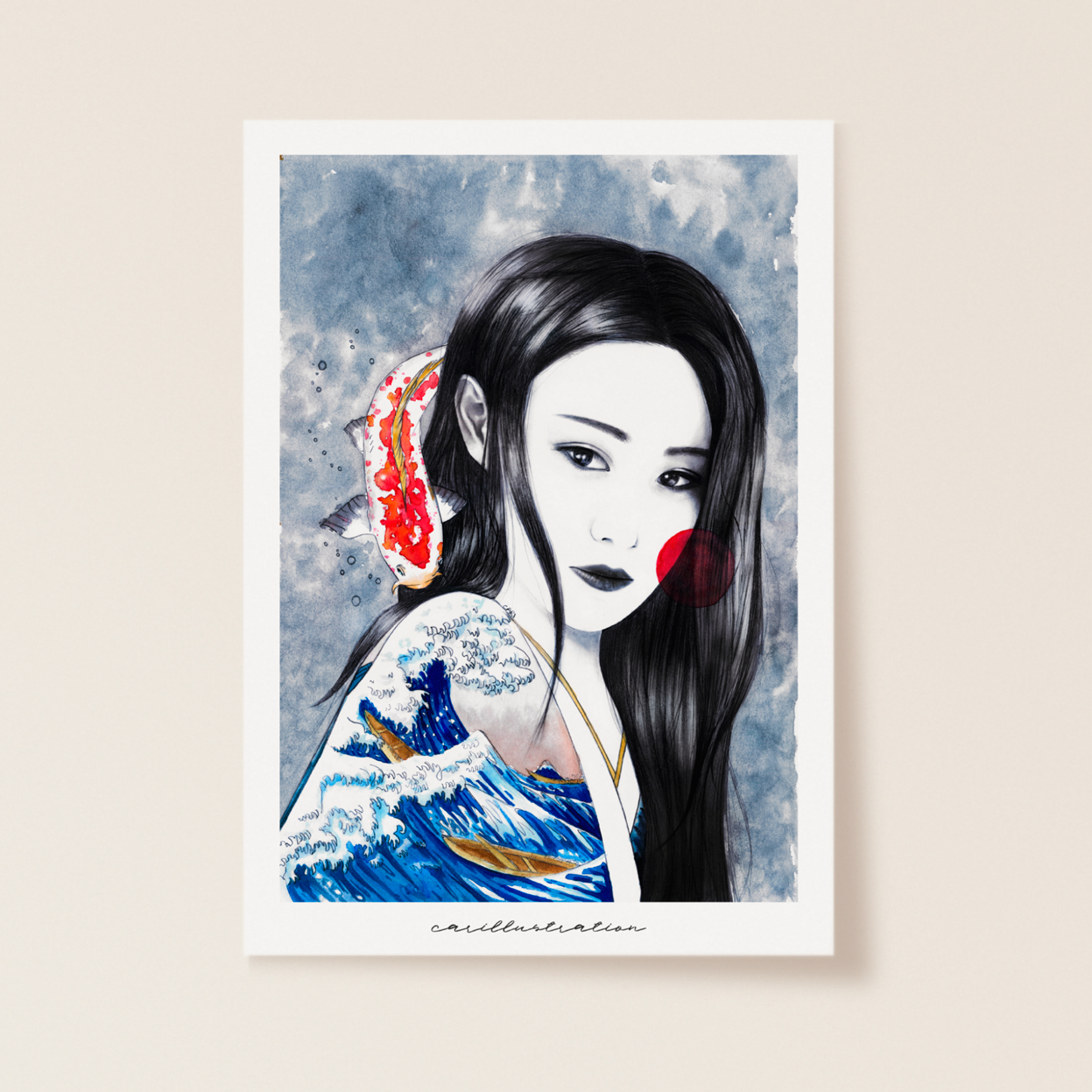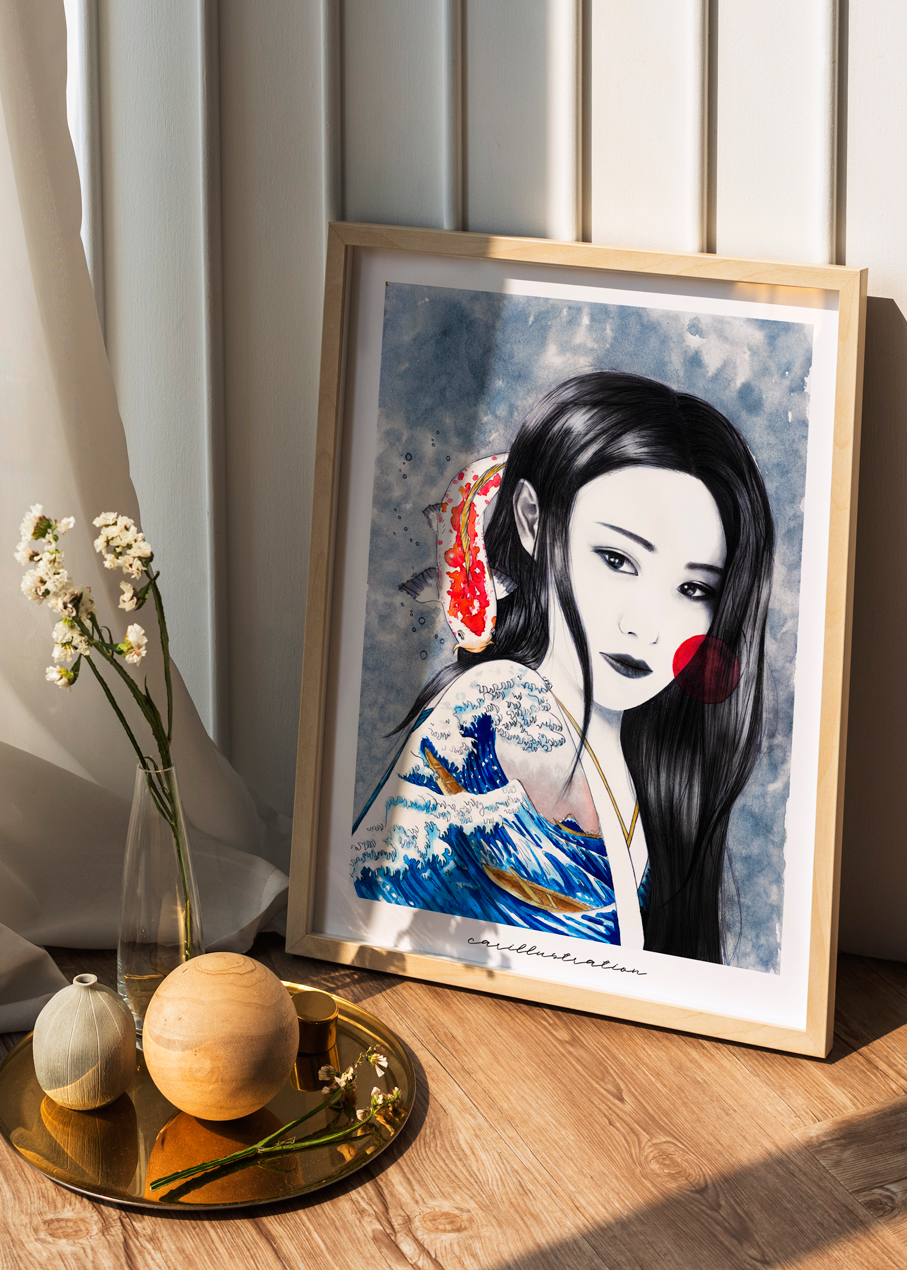 If this illustration were a text...
Scroll down to learn more about the history of this illustration.

KOI NO HONSHITSU

In Asian culture, the carp (koi) symbolizes perseverance in the face of adversity and difficulties, the determination that leads us to achieve our goals despite the fact that they require tenacity and dedication.

In this illustration, the carp is a symbol of the essence of a beautiful young woman with an absent look. It is the carp that speaks through her, the one that manifests the strength and calm that fill her spirit.

She has a distant look, and her silence hides the strength of the secrets she keeps. He dresses in a kimono whose pattern shows The Great Wave off Kanagawa; she carries in her body the image of those waves, the adversities, in that infinite instant before breaking; but his mind is calm, admiring the stillness in the midst of the storm.

She doesn't need to look at us to tell us everything: we see her trusting herself and moving forward while the light of events leaves its mark on her skin.



(Car illustration © All rights reserved)