Print Blood Moon
Regular price
Sale price
€14,95
Unit price
per
Sale
Sold out
Print of "Blood Moon", an illustration that tells the story of Aradia, the eldest of the three Lockhurst sisters (Seraphina, Ivory and Aradia) who live in a castle. Each has her own personality, her own moon and an animal that represents her.

A saga of three stories in which things are evoked without showing them at all. I like to capture the pungent flavor of unfinished novels and the electrifying aura of characters with secrets. With passions, emotions, stories locked in crackling silences.

Pssst! You have a little surprise... Scroll down this page to discover the story behind this illustration.

Size and characteristics

A4 size (21 x 29.7 cm)
Semi-matte paper, 350g
Printed with white perimeter margin of approx. 1.5cm
Frame not included!
Share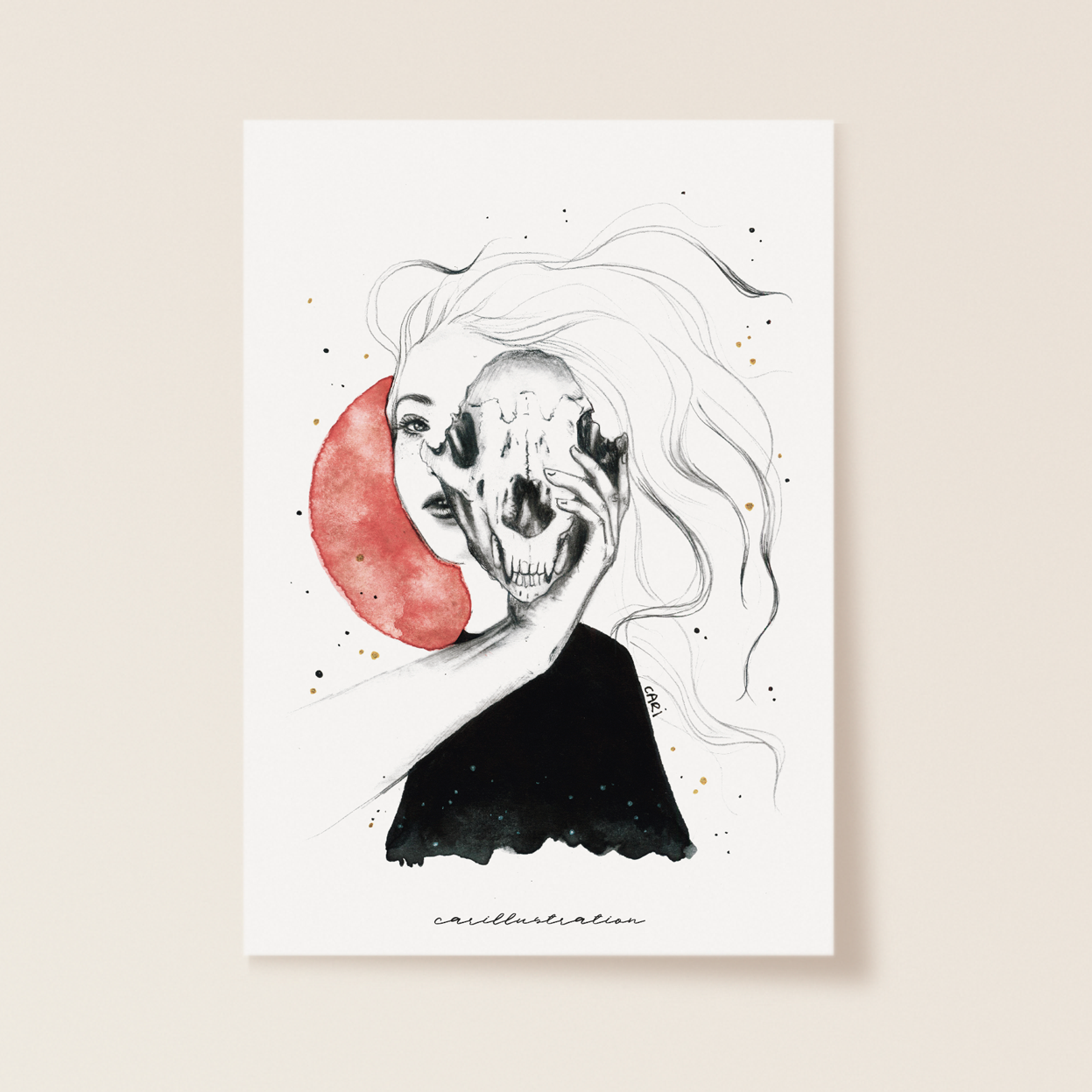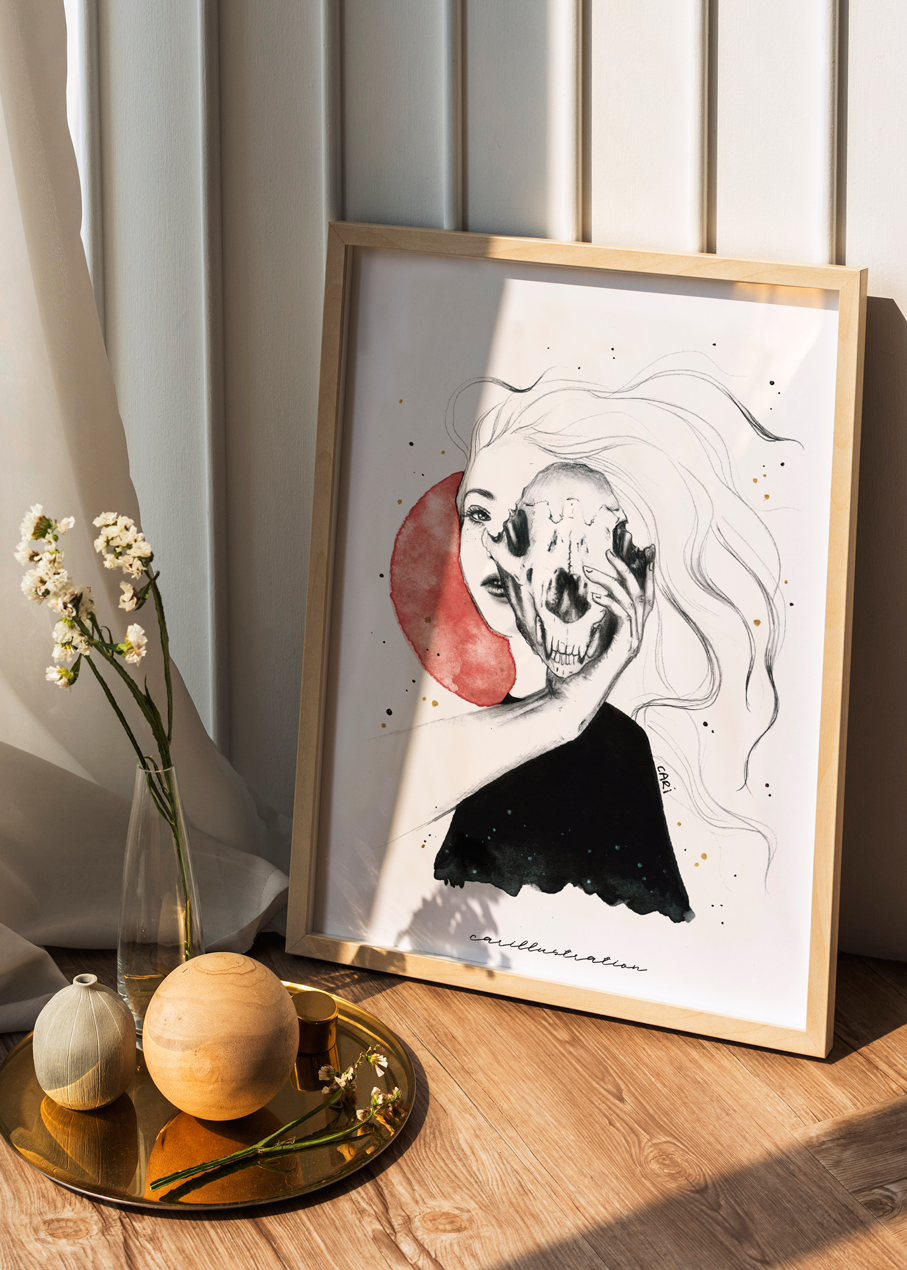 If this illustration were a text...
Scroll down to learn more about the history of this illustration.

BLOOD MOON

Aradia, the eldest of the sisters, was an unprecedented case at Lockhurst. She was known for the intensity of her temper, a kind of sweeping wind that she had long ago decided not to curb. He was happy and he wasn't ashamed of being happy in his own way.

He had grown up at a fast pace, and had learned to live without regrets. Now she was proud of being who she was, of feeling so much, of being able to create, of her extravagant customs forged by and to find inspiration. He liked to sing at night, draw his fears so he could look them in the eye, laugh when he shouldn't, and deliberately take risks. A black bear was his best friend, back in the dark woods of Lockhurst, where no one dared to enter.

It was no mystery that she was known as "The Witch", but she almost liked the fact that that reputation kept her safe from the closed minds of the town. What more could you ask for?

Well, there was something that he desperately wanted, and had not "yet" achieved. But that was his big secret...




(Car illustration © All rights reserved)