Print Compasses
Regular price
Sale price
€14,95
Unit price
per
Sale
Sold out
Printed print of "Compasses", an illustration that talks about traveling and undertaking new beginnings by being masters of our own course. Exploring new paths teaches us about ourselves and opens our eyes to the different realities around us.
A smiling and dreamy white-haired girl who will accompany you wherever you go :)

Pssst! You have a little surprise... Scroll down this page to discover the story behind this illustration.

Size and characteristics

A4 size (21 x 29.7 cm)
Semi-matte paper, 350g
Printed with white perimeter margin of approx. 1.5cm
Frame not included!
Share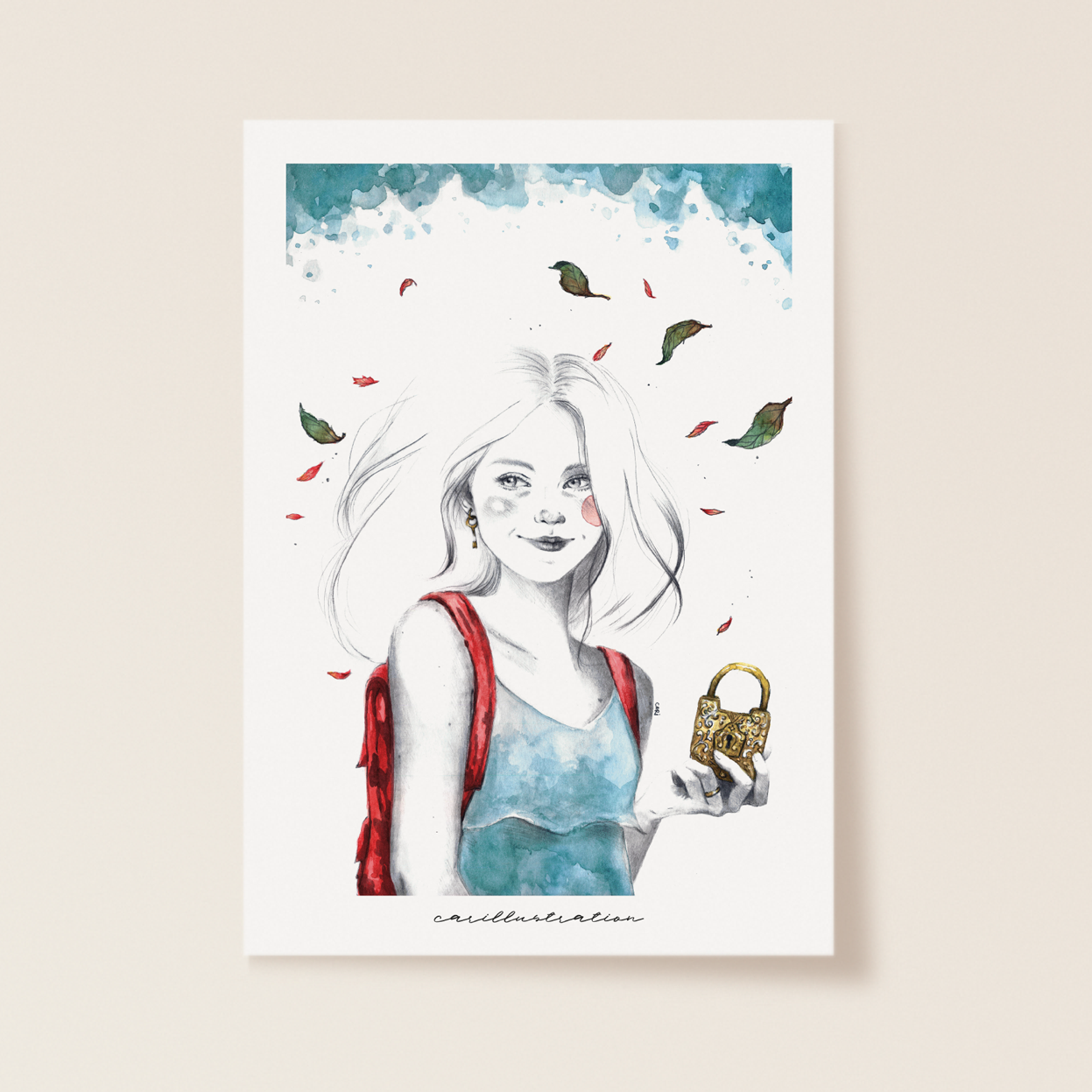 If this illustration were a text...
Scroll down to learn more about the history of this illustration.

COMPASSES

He carried that object in his hands as an amulet for the adventure he was about to undertake, a new beginning. It was one of those trips in which you open new horizons and feel both the tingling excitement of the future and the nostalgia of what lies behind and is home (to which a part of her undoubtedly hoped to return).

She walked with a backpack loaded with illusions to faraway places, with a key piece in her hand: a padlock with its key, the power to decide the direction of her steps.

How beautiful it was to feel free to grow and explore new worlds! It was his favorite book that gave him, some time ago, that valuable lesson: "A long stretch of road will teach you more about yourself than a hundred years of silent introspection".


(Carillustration © All rights reserved)