Print Elvine
Regular price
Sale price
€14,95
Unit price
per
Sale
Sold out
Printed print of "Elvine", an illustration full of charm inspired by Thumbelina.
An adventurous and mischievous white-haired girl for lovers of fairy tales and fantasy stories :)

Pssst! You have a little surprise... Scroll down this page to discover the story behind this illustration.

Size and characteristics

A4 size (21 x 29.7 cm)
Semi-matte paper, 350g
Printed with white perimeter margin of approx. 1.5cm
Frame not included!
Share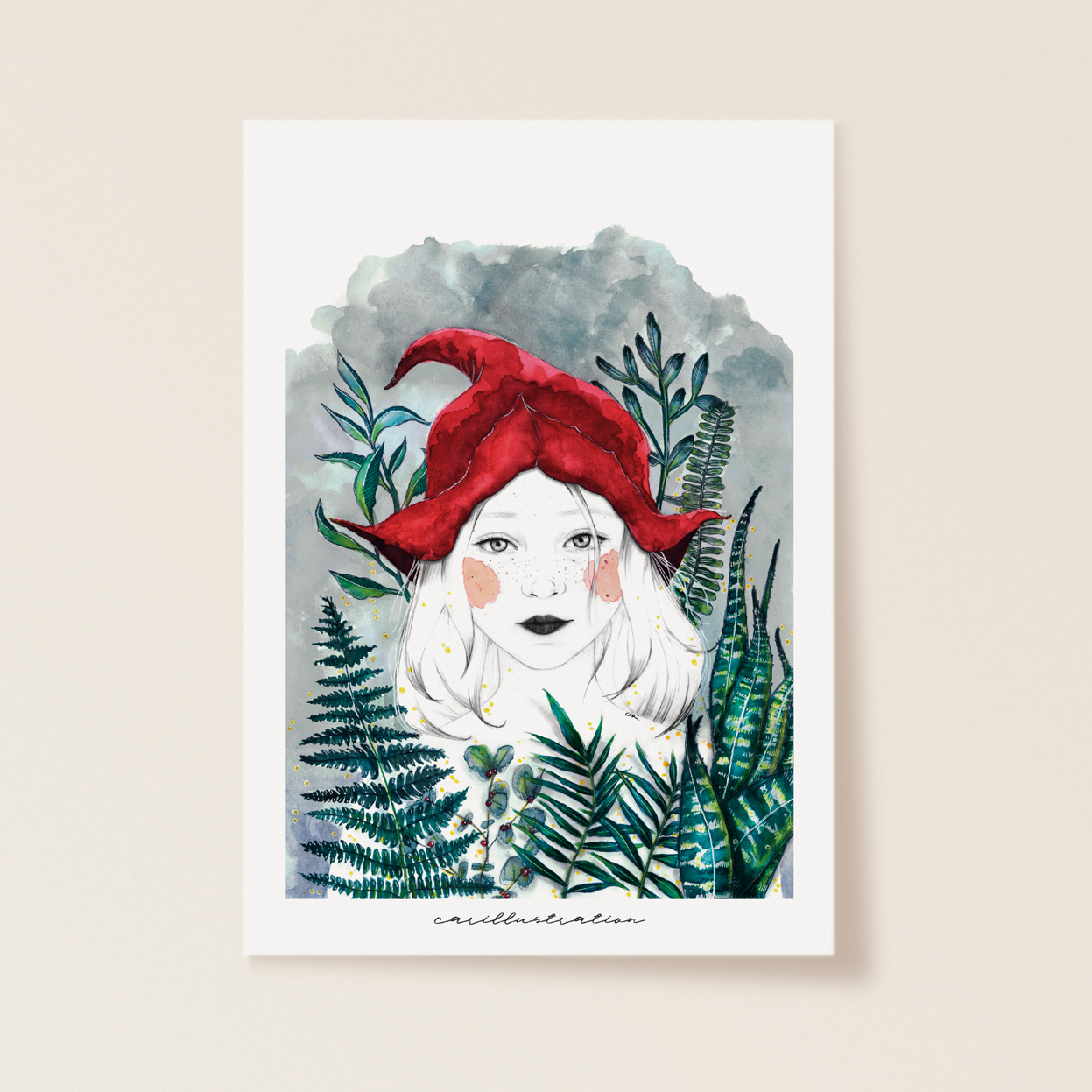 If this illustration were a text...
Scroll down to learn more about the history of this illustration.

ELVINE

What was it about Elvine that was so reminiscent of a pixie? Something was hidden in her gaze that seemed to say, "I know something you don't."

There was a shrewd tinge sprinkled in the freckles on her nose, and an incantation seemed to be always on the verge of coming out of her puckered mouth.

That day, she went alone to the village of Teerin.... [to be continued]

(Carillustration © All rights reserved)