Print Ink Moon
Regular price
Sale price
€14,95
Unit price
per
Sale
Sold out
Printed print of "Ink Moon", an illustration that tells the story of Ivory, the middle of the three sisters of Lockhurst (Seraphina, Ivory and Aradia) who live in a castle. Each one has her personality, her moon and an animal that represents her.
A saga of three stories in which things are evoked without showing them at all. I like to capture the pungent flavor of unfinished novels and the electrifying aura of characters with secrets. With passions, emotions, stories locked in crackling silences.
Pssst! You have a little surprise... Scroll down this page to discover the story behind this illustration.
Size and characteristics

A4 size (21 x 29.7 cm)
Semi-matte paper, 350g
Printed with white perimeter margin of approx. 1.5cm
Frame not included!
Share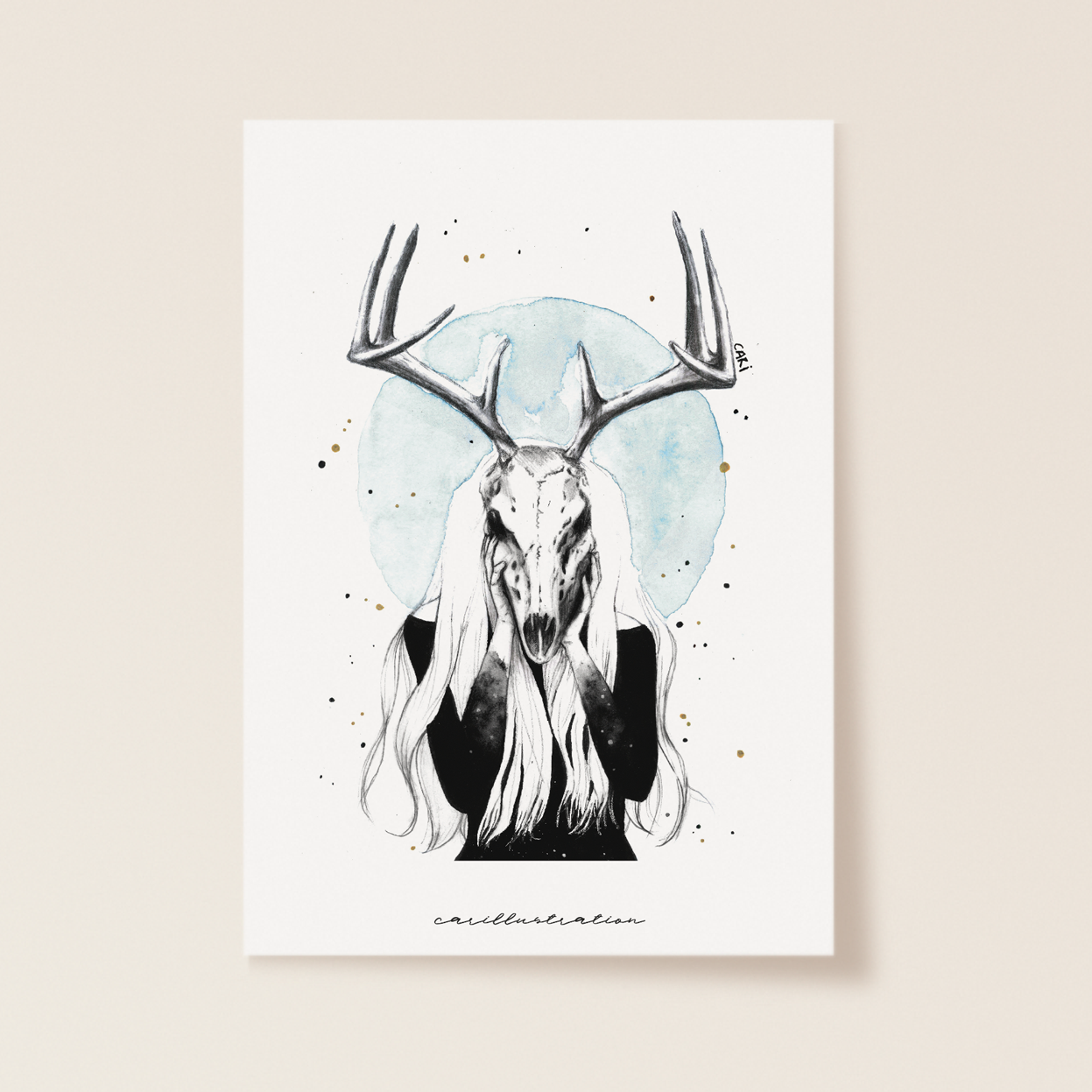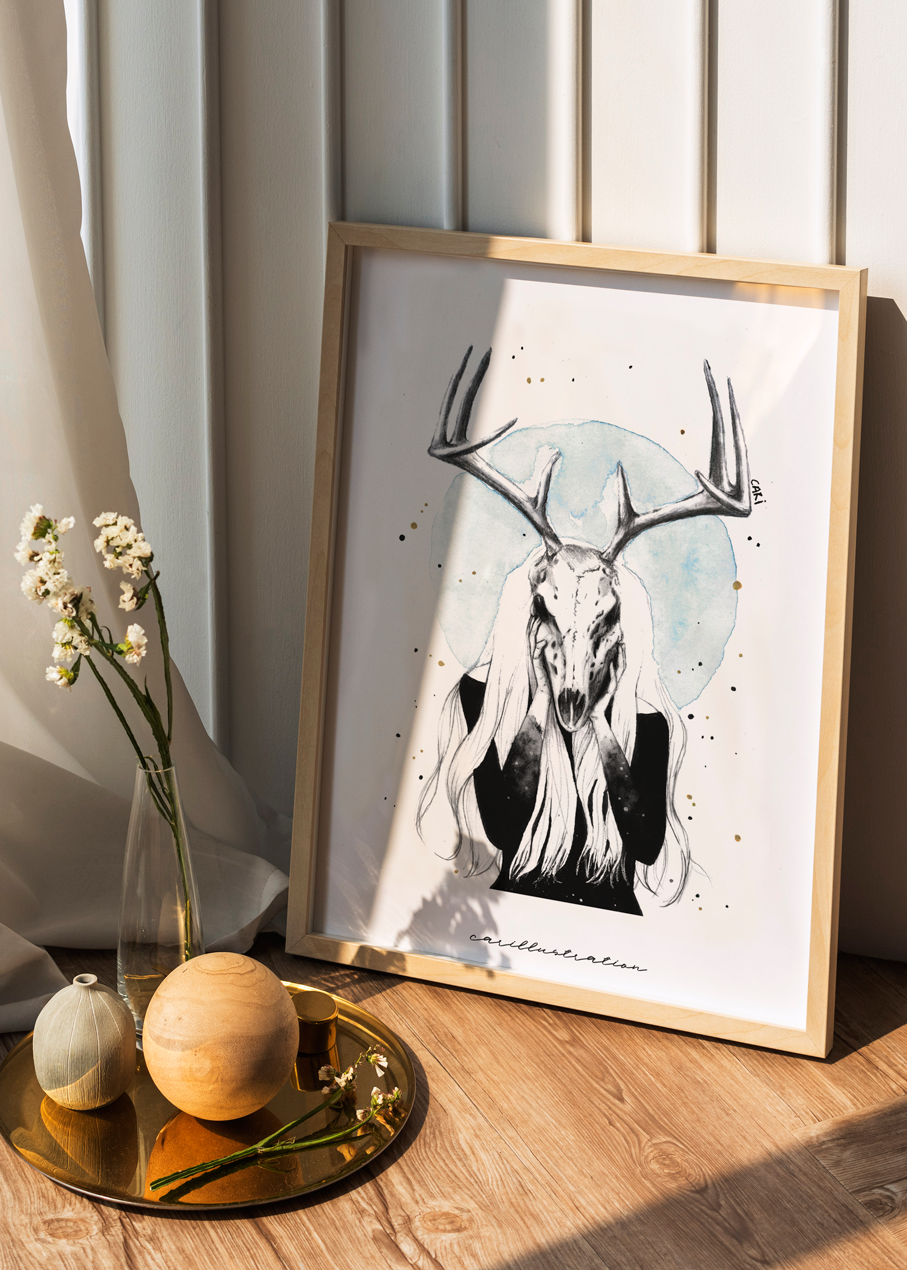 If this illustration were a text...
Scroll down to learn more about the history of this illustration.

INK MOON

Unlike her sisters, Ivory was the materialization of chaos. She was eccentric and had a certain tendency to disappear, as is the case with the "middle" siblings.

Ivy was unpredictable, independent, impulsive, so strange and alien to the real world that the air was electrified wherever she went. Some feared her (in that way one fears the unknown).

She always had something on her mind, and wherever she went her belongings took over every available space. She could spend whole days without eating or sleeping, writing and jotting down ideas that flew around her in the form of papers, scribbles, diaries and objects of all kinds. Legends say that his veins ran with ink instead of blood...


(Carillustration © All rights reserved)