Print Intensity
Regular price
Sale price
€14,95
Unit price
per
Sale
Sold out
Printed print of "Intensity", an illustration that talks about how we all have a power inside that we must be able to recognize, love and make shine when everything seems difficult.
A white-haired girl with character and determination :)
Pssst! You have a little surprise... Scroll down this page to discover the story behind this illustration.
Size and characteristics

A4 size (21 x 29.7 cm)
Semi-matte paper, 350g
Printed with white perimeter margin of approx. 1.5cm
Frame not included!
Share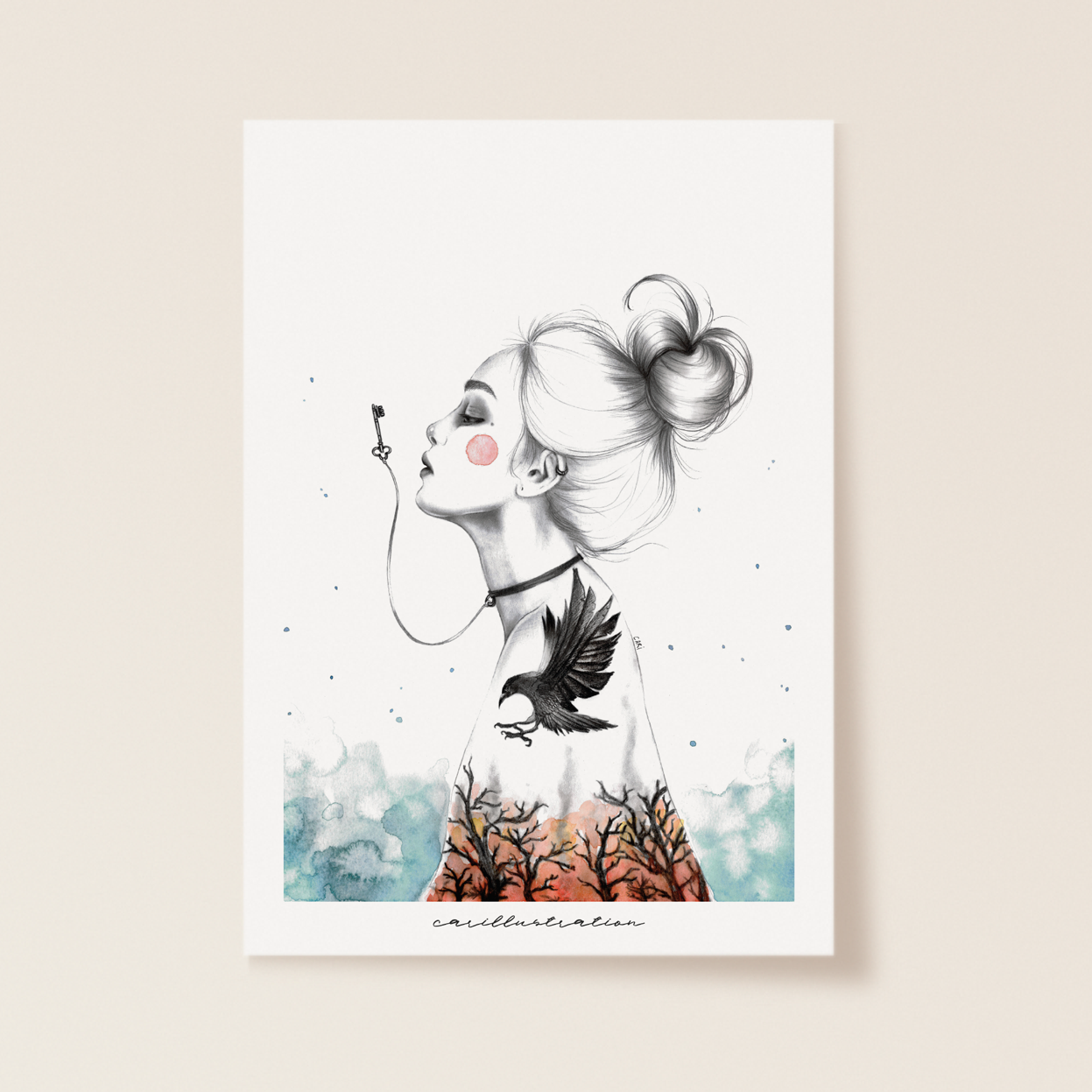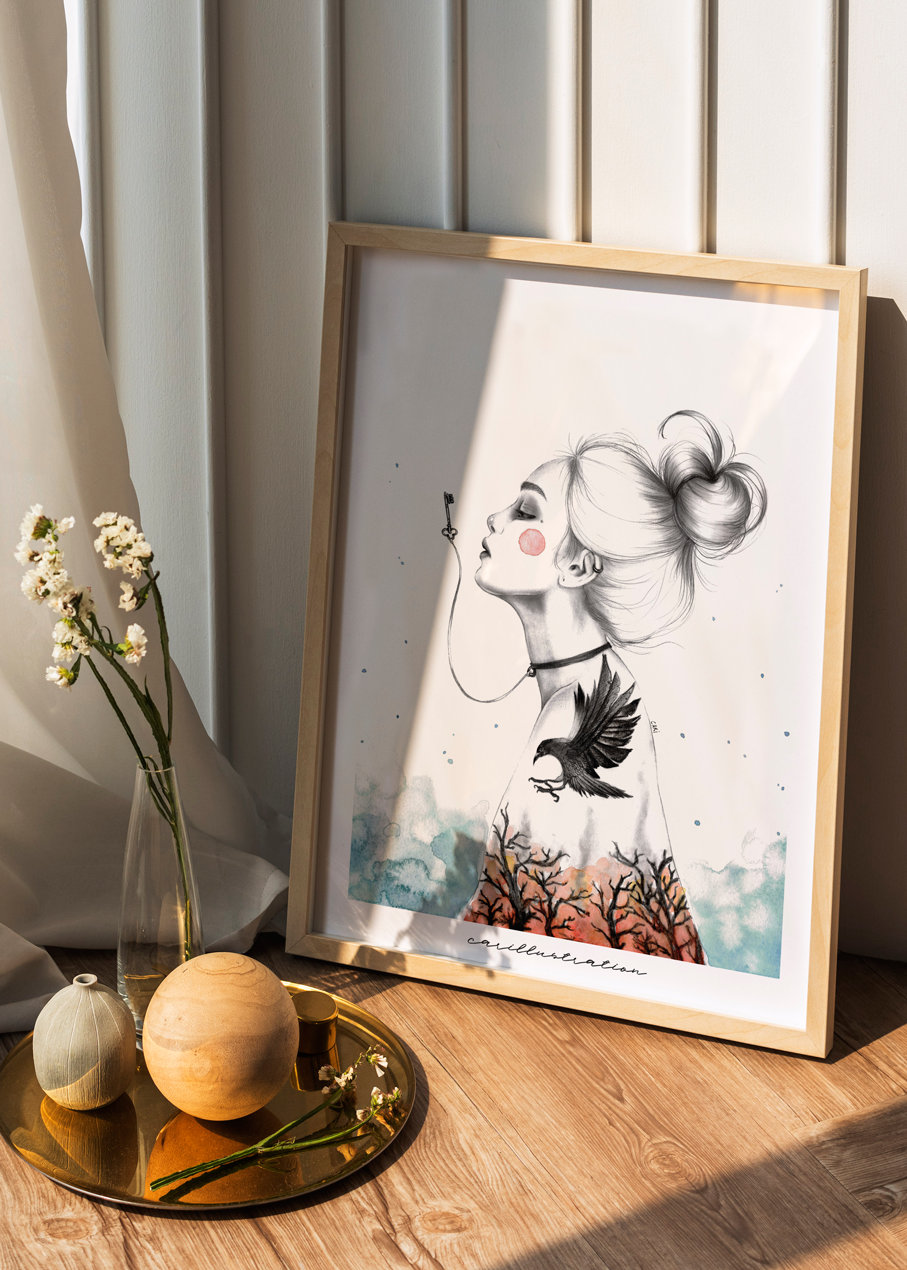 If this illustration were a text...
Scroll down to learn more about the history of this illustration.

INTENSITY

there is a part of me
who has been asleep for a long time
One that tells me I belong
To another world, another time, another life.

there is a place in me
wild, mighty,
That at dawn of a dream screams silent
Who longs to flee to something more
Migrate to distant places
That however they feel home.

this part of me
Reborn watching rain
Feeling the wind pick up
Walking through forests of books,
hearing souls sing,
Swimming between poetry,
Burning kiss by kiss your certainties,
outlining paths of ink on your skin,
Discovering in the small the verb to love.

There is a place in my soul
Infinite, volatile, fiery
There's a place in my mind
That no one has ever named.


(Car illustration © All rights reserved)